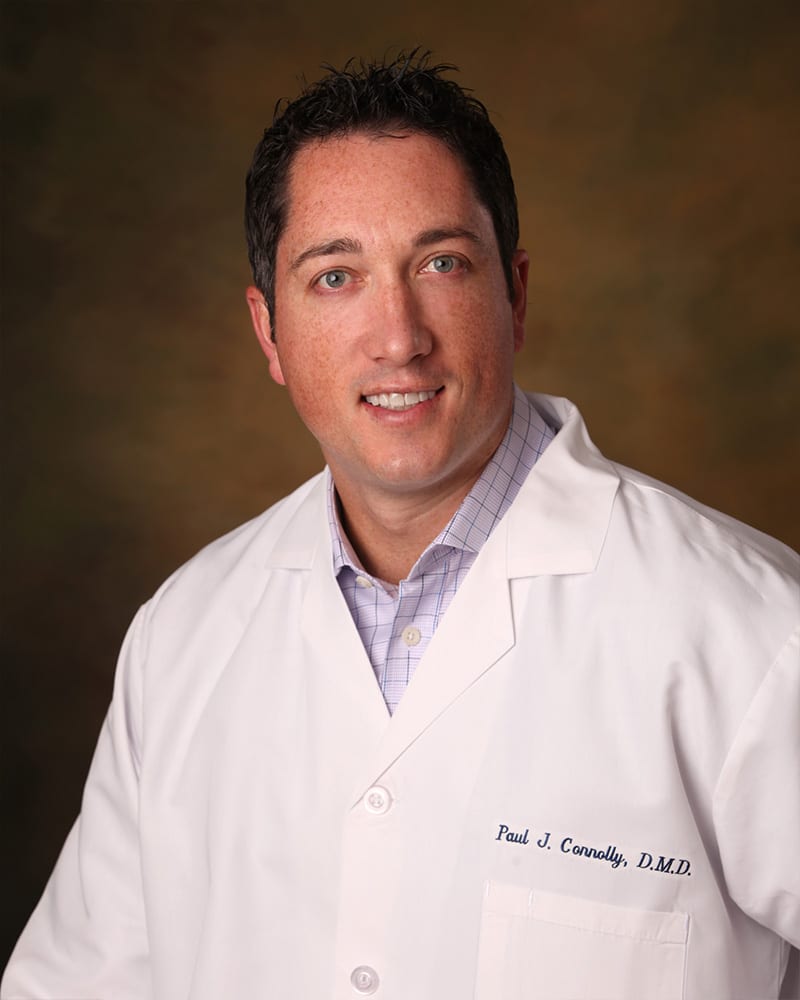 Many people have asked me through my adults years, "what do you do for a living?" The boring textbook answer is I am a Prosthodontist. However, how I see myself as someone who strives to provide a wonderful customer experience, in which patients can obtain their ideal oral health and function. I help people Smile, Eat, Laugh, Enjoy their ultimate moments in life. I want the opportunity to help everyone make and maintain their smiles of their future enjoyment.
If the year of 2020 has shown us anything, the lack of visible smiles in our world is sadly depressing. I am so excited to see mask-less faces, so that people can convey their happiness and joy with their smiles again.
Usually during a dentist bio page, the page lists achievements, awards, and education of the dentist; however, I would like to proceed with my page a little differently. First and for most, I am a certified dental nerd (just ask my wife or any BCP team member). I am continuously studying and learning more about my craft; but I do not want to bore you with those details. For those of you that want that information, please ask during your visit with me, though you should be ready for a highly intense, long conversation and the ways technology has advanced our care for patients.
Otherwise, here is the quick version of my dental story. After completing 4 years of dental school studies, I continued to learn via a 3-year residency in Prosthodontics (think replacement/rebuilding of teeth). These 3 years were highly educational in rebuilding smiles, dental implants, and overall helping patients with complex issues. After residency I joined the wonderful team at Bedford Dental Care. Over the last 15 years, I have had the wonderful experience of helping many people regain their smiles, function, and health; while continuing to learn from many mentors and continuing education sources.
That gives you some insight into my life as a dentist, but what is missing is why dentistry? Why did I pursue this career path? That story starts much earlier in my life. As a teenager and young adult, I was blessed with an excessive amount of gum tissue. This caused my front teeth to look short or tiny. Because of this, I did not smile as often as my personality would have liked (though I do not realize this at the time). During my sophomore year of college, I visited with a periodontist (gum and bone dentist) and he performed a gum lift surgery. WOW, the results were amazing and more importantly the growth in my self confidence/self esteem was huge. All of a sudden, I was smiling more, laughing more. I was amazed at the mental improvement this physical change had made, and from that moment on I knew I wanted to help people in the same manner this dentist helped me. I wanted to help people achieve their ideal smiles, their ideal function and hopefully I could have even a small influence like my dental procedure had on myself.
Well that is enough of the dental talk here. Let's talk about the most important aspect of my life today - my family. My family is the most important thing to me in this world. That starts with my amazing wife Andrea and our son Pierce. Whenever this dental nerd is not working, I strive to spend as much time with them (and our four legged child, Scottsdale (a labradoodle) as possible. We spend many wonderful moments kayaking, playing golf, fishing, traveling, watching movies, hiking - basically any moment with them is great.
Professional Achievements
Boston College-BS in Biochemistry
University of Pennsylvania-Doctor of Medical Dentistry Degree
National Board Part 1 Honors
Joseph E Ewing Award for Outstanding Clinical Performance in Fixed Prosthodontics
Horace Wells Club Trust Scholarship
University of Iowa-Certificate in Prosthodontics
Advanced Studies In
Sleep apnea diagnosis and treatment with oral appliances
Botox - with special focus on treatment to correct migraine and TMJ issues
All-on-x treatments - implant therapies to help replace all teeth for fixed bridges
Voted Best Prosthodontist in NH 8 straight years by my peers
Lectured to doctors and hygienists through NH about the advancements in advanced tooth replacement options